UNSODO is the only publishing company in Japan that publishes woodblock prints.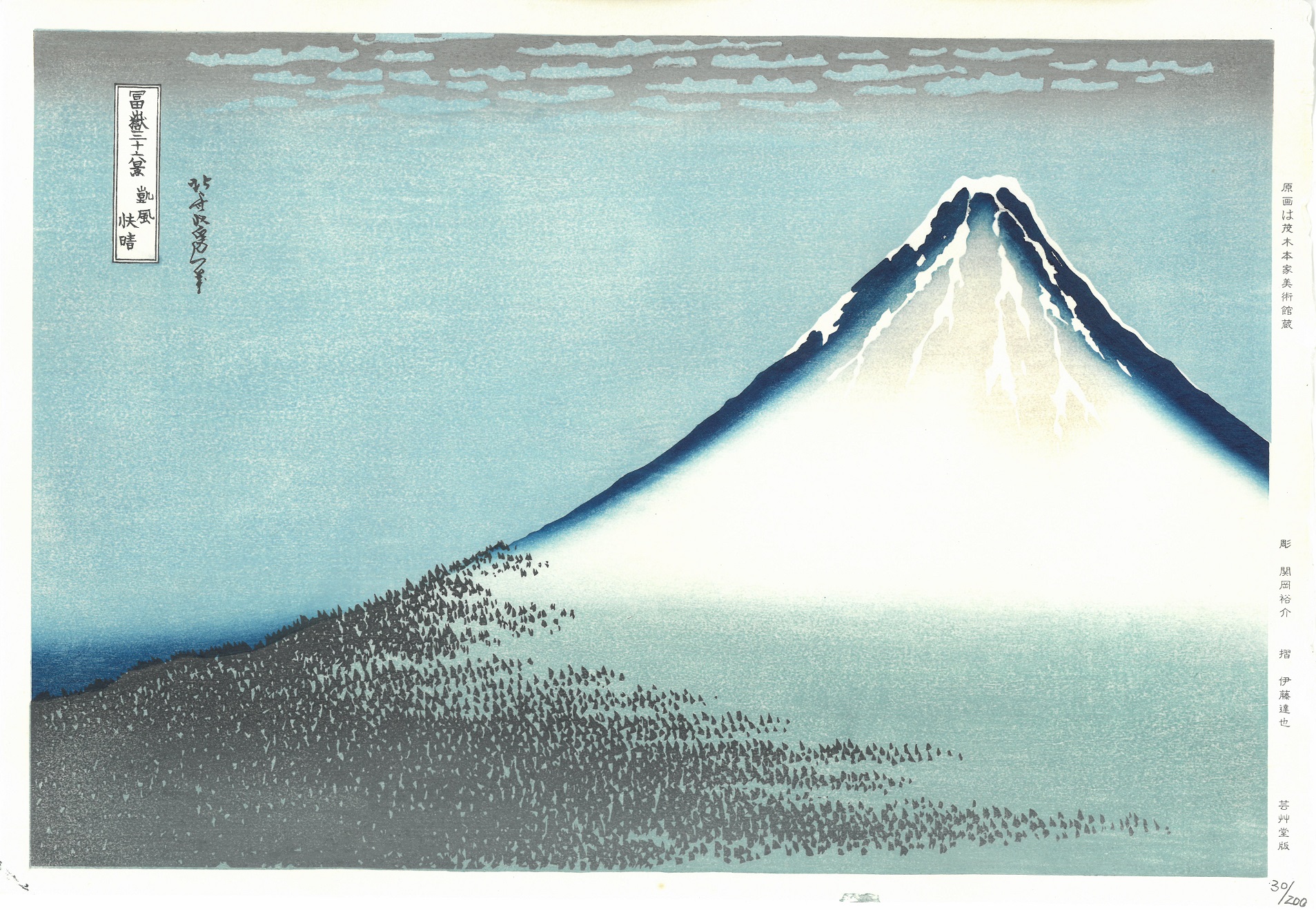 Katsushika Hokusai
A Mild Breeze on a Fine Day (aizuri)
Only 7 cases have been confirmed in the world, "Thirty-six Views of Mount Fuji: Fine Breezy Day. ", commonly known as "Aofuji". A modern horishi(sculptor)and  surishi (printers) reprints this work, which is wrapped in all mysteries such as birth, purpose, and production process. the mysterious appearance will be approached here.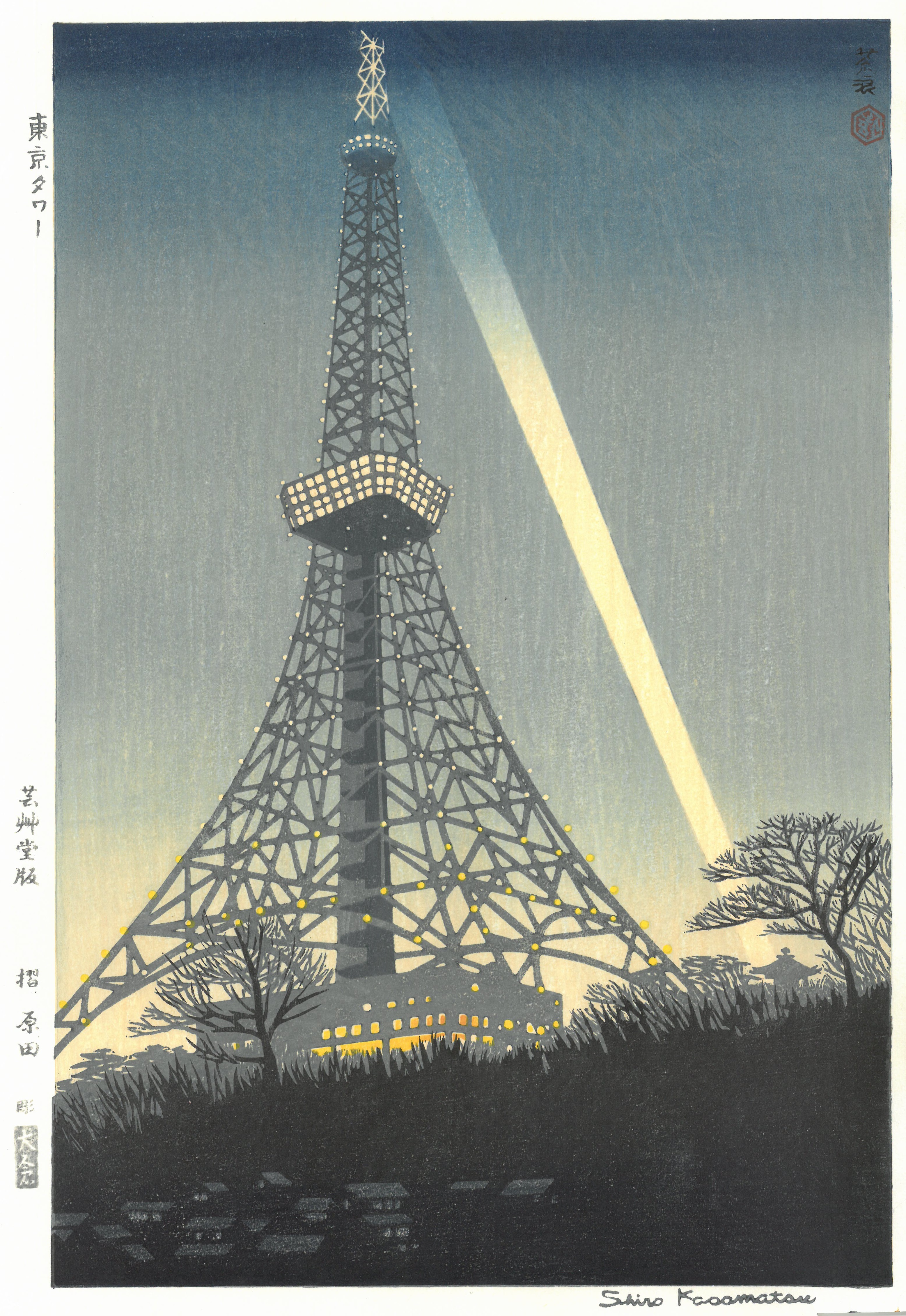 Kasamatsu Shiro
sk14 Tokyo Tower
In 2021, a full-scale retrospective exhibition of Kasamatsu Shiro was held at the Ota Memorial Museum and the Aioi Forest Museum. Kasamatsu, who is called the "last Shin-hanga painter," has been attracting attention again for his nostalgic style, following Kawase Hasui and others famous Shin-hanga painter.